Photo: Christopher Ho
KCRW's Best of 2019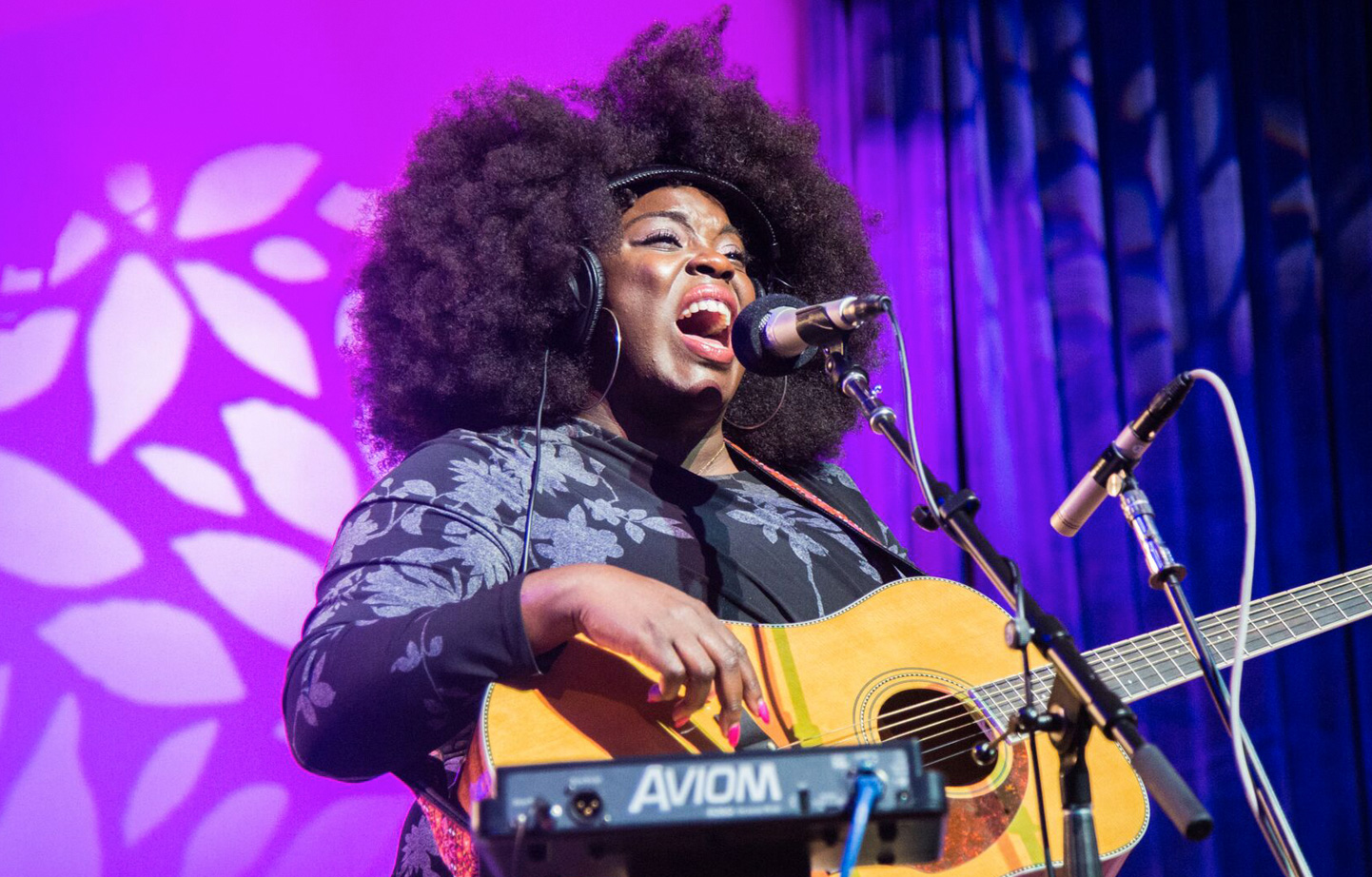 Best Songs
"Faraway Look"
Yola
Ten months after she released her Dan Auerbach-produced debut, Walk Through Fire, British artist, Yola, has been nominated for four Grammys (including BNA), performed at the Hollywood Bowl, and stolen our hearts with her powerful voice (think grittier Adele), sense of storytelling and generosity of spirit. Not to mention some damn good country soul songs. "Faraway Look" is full of a crushing longing that I can't help but recognize. — Anne Litt
"Juice"
Lizzo
With 80s throwback vibes you could easily slot between Prince and Cheryl Lynn, "Juice" was one of the first singles released in 2019 and an early indicator of the monster year to come for Lizzo. — Travis Holcombe
"Turn The Light"
Karen O & Danger Mouse
Even before pressing play, we knew this collaboration was going to be awesome when you team up Danger Mouse, one of the premier producers of our time, and Karen O, a powerhouse of a singer and frontwoman of the Yeah Yeah Yeahs! Two distinct sensibilities and backgrounds of different sides of the music world, and out comes something unexpected. — Raul Campos
"Patience"
Tame Impala
Tame Impala's new full-length The Slow Rush is due on Valentine's Day 2020, and of the four songs they gifted us in 2019 only "Patience" will not appear on that album. It's fitting as it was one of this past March's sweetest stand-alone surprises, rewarding its audience for their own patience with the absolute best of vibes. — Marion Hodges
"Confessions"
Sudan Archives
Sudan Archives flexes her multi-instrumentalist and production abilities with fresh explorative sonic and lyrical ease in "Confessions," the first single from her debut album, Athena. The string textures she creates take us to a mysterious other-world, and her rooted rhythms remind us what to do with our bodies here on Earth. — Novena Carmel
"What If"
Amber Mark
Amber Mark continues to impress. From 2017's "Lose My Cool" to last year's "Conexão" and now "What If" - she's consistent with putting out one of the best songs every year. — Aaron Byrd
"Hungry Child"
Hot Chip
Sooner pegged as high school science teachers, Hot Chip are unlikely candidates for the mantle of kings of the discotheque, but the shimmering brilliance of "Hungry Child" is an undeniably regal record seemingly tailored for classic New York nightclubs of the '80s and '90s. — Jason Bentley
"Sufi Woman"
Jidenna
"Sufi Woman" is playful, contemplative, light, and honors the woman. I love everything about it. Jidenna delivers this dance-floor jam with an arresting elegance. This was my post-summer party soundtrack. You cannot listen to this and not move. — Valida
"bad guy"
Billie Eilish
"bad guy" is a powerful song about shifting the aggressive dynamics in a relationship with humorous tauntings in the lyrics. Its hard foot stomping 808 controls the pace in what has become an anthemic song for the future. — Jason Kramer
"Twilight"
Anderson .Paak
"Twilight" demonstrates Anderson Paak's ability to flow over any tempo, BPM or style, while giving it his signature church flow. — Anthony Valadez