This week, through Aug. 18: catch the end of a blockbuster  hip-hop photography show ; see how artists draw inspiration from the urban environment; sit in a tea house made of tree branches; explore a car-free Hollywood by bike or foot; and  examine  skin color through the work of  graphic  designers .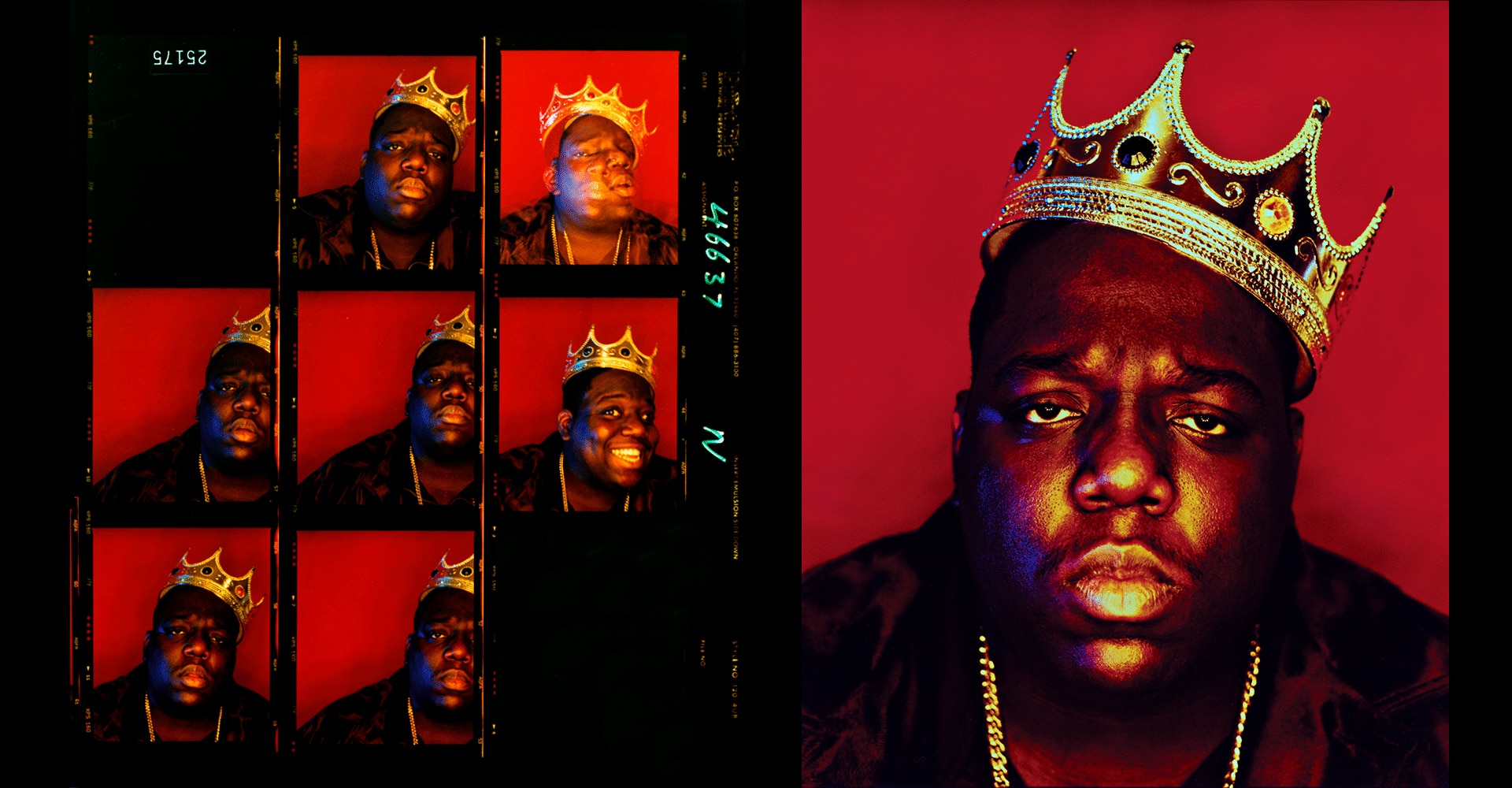 1) CONTACT HIGH: A Visual History of Hip-Hop
From East Coast to West Coast, hip-hop music became as much a look and a lifestyle as it was a sound. CONTACT HIGH: A Visual History of Hip-Hop celebrates the photographers who played a role in bringing hip-hop's visual culture to center stage. The exhibition, which closes this weekend, takes an inside look at the music and the makers through the most intimate lens: the photographers' unedited contact sheets.  
"The contact sheets really humanize the artist a lot more, especially in a world like hip-hop, where images are often hyper masculine," said Vikki Tobak, who curated the show. "When you look at the contact sheets, you see a wider array of who they were as people. You see them making their mistakes, and you see the in between moments, and you see them cracking up or smiling."
In addition to nearly 140 works by 60 photographers, visitors will see over 75 original and unedited contact sheets -from Barron Claiborne's iconic Notorious B.I.G. portraits and early images of Jay-Z, Kendrick Lamar, and Kanye West as they first took to the scene, to Janette Beckman's defining photos of Salt-N-Pepa, and Jamel Shabazz and Gordon Parks documenting of hip-hop culture. 
The exhibition also includes an exclusive new documentary short film featuring a selection of CONTACT HIGH's photographers at work and in conversation. Rare videos, memorabilia, and music are included to complement the photographs and demonstrate how the documentation of a cultural phenomenon impacts politics, culture, and social movements around the world.
Before you leave, make sure to stop by Contact High Records, a pop-up record shop featuring rare vinyl spanning the history of hip-hop. And check out the wild-style mural from Cey Adams, who DnA spoke to back in May.
You can listen to (or read) Greater L.A.'s piece on the show here. More information about the exhibition and visiting Annenberg Space for Photography here.
When: Closing Saturday, August 18 the show has been extended to August 25
Where: Annenberg Space for Photography, 2000 Avenue of the Stars, Los Angeles 90067
Tickets: Free
2) Three closing shows at A+D Museum
The A+D Museum in the Arts District is closing out its three summer shows on Sunday. "Spatial Interventions" by LA Art Collective asks each LA-inspired urban artist and their team "to meditate on how they build the city in their own right." "Reshape" by Adrian Kay Wong plays with the forms that structure buildings and public spaces, exaggerating them beyond recognition. And "Re : Solutions" highlights the creative process of Chinatown-based artist collective DOPIUM LA.
When: Open Saturday and Sunday noon - 7 pm, Wednesday 2-6 pm, Thursday and Friday 2-8 pm.

Where: 900 E. 4th Street, Los Angeles, CA 90013
Tickets: Suggested donation of $10
3) Black, Brown, and Beige
In 1943, Duke Ellington wrote and performed Black, Brown, Beige at Carnegie Hall, calling it "a parallel to the history of the Negro in America." The title draws attention to the idea that although categorized as one group, those within a 'race' are vastly diverse in appearance and experiences. Latinos in America experience similar colorism and racism, and their vast diversity resulting from dozens of diasporas can be disregarded altogether. 
This complex balance between diversity within a group and identity as part of a group is explored at Self Help Graphics & Art with an exhibition that takes its title and meaning from Duke Ellington's symphony. Curated by Nery Gabriel Lemus and Jimmy O'Balles of Subir Arts Collective, Black, Brown, and Beige highlights the complex stories that lie behind a label.  The exhibition features artists whose works parallel the trajectory that Ellington's symphony set out to cover, weaving historical, transitional, and contemporary narratives. You can read more about the exhibition and Self Help Graphics here.
When: Opening Reception Saturday, August 17, 7 - 9 pm; Exhibition runs through September 28
Where:  Self Help Graphics & Art, 1300 E 1st St, Los Angeles 90033
Tickets: Free
4) CicLAvia - Meet the Hollywoods
Metro wants Angelenos to have fun getting around without a car. This Saturday, you can join CicLAvia  as The Hollywoods - West Hollywood, Hollywood, and East Hollywood - are transformed into a car-free zone for the day. From West Hollywood's rainbow crosswalk to Hollywood's Walk of Fame to Barnsdall Art Park in East Hollywood, you're invited to go along for the ride as the community walks, bikes, rolls and strolls through some of LA's most iconic streets. Check out the Capitol Records building, the Dolby (formerly Kodak) Theatre, the Hollyhock House and other architectural gems.  Slow down and get to know the neighborhood along the way.
When: Sunday, August 18, 9 am - 4 pm
Where: From West Hollywood to Barnsdall Park. You can see the route map here.
Tickets: Free
5) "Mineo Mizuno: Harmony" at LACMA
After Mineo Mizuno spent most of his life living and working in cities, he fled to the wilderness of the Sierra Nevadas in Northern California. The Japanese-born artist traded in masses of people for forests filled with pine, oak, and cedar trees, some hundreds of years old. His new installation on the Resnick Lawn at LACMA incorporates ceramics, fallen trees, and manzanita shrubs removed to avert fires. "Tea House" will stay put all summer, a play on the traditional Japanese structure that balances a need for seclusion with the presence of natural surroundings. Get a dose of the woods without leaving Los Angeles.
When: Open to the public anytime this summer
Where: 5905 Wilshire Boulevard, Los Angeles, CA, 90036
Tickets: Free. Learn more here.