This week, through Aug. 11: e xperience 1976 Dogtown; explore multi ple  layers of Chinese material art; see how a Japanese artist-builder made the imaginary real; discuss Southern California landmark preservation at the historic home of the movement's founder; and see how artists respond to plastic trash in the oceans.
1) Black Rainbows
In 1976, Tony Alva and Stacy Peralta worked with the Vans family and created a shoe designed specifically for skateboarding. What they did next with that shoe set off a cultural explosion that was felt around the world. Vans is commemorating the history and origins of that era in the neighborhood between Santa Monica and Venice Beach known as Dogtown where these events took shape. Black Rainbows is a 10-day immersive experience that will transport fans back to 1976 to celebrate the energetic time period and place when Vans' first skateboarding shoe was born. 
Vans has partnered with Dogtown legend Jeff Ho, famed owner of the Zephyr Surf Shop and Jim Muir, original Z-Boy and skate Hall of Fame inductee, to bring forward an authentic depiction of the birth of this cultural icon. Black Rainbows' interactive programming and highlights will include Vans skate demos, panel discussions with Vans Designers and skate legends, art and music workshops, film screenings and will culminate with live musical performances. You can see the complete list of events here.
When: Friday, August 9 - Sunday August 18
Where: The Rose Room, 6 Rose Avenue, Venice 90291
Tickets: Free. You can RSVP by event here. (Hurry - some events are already full.)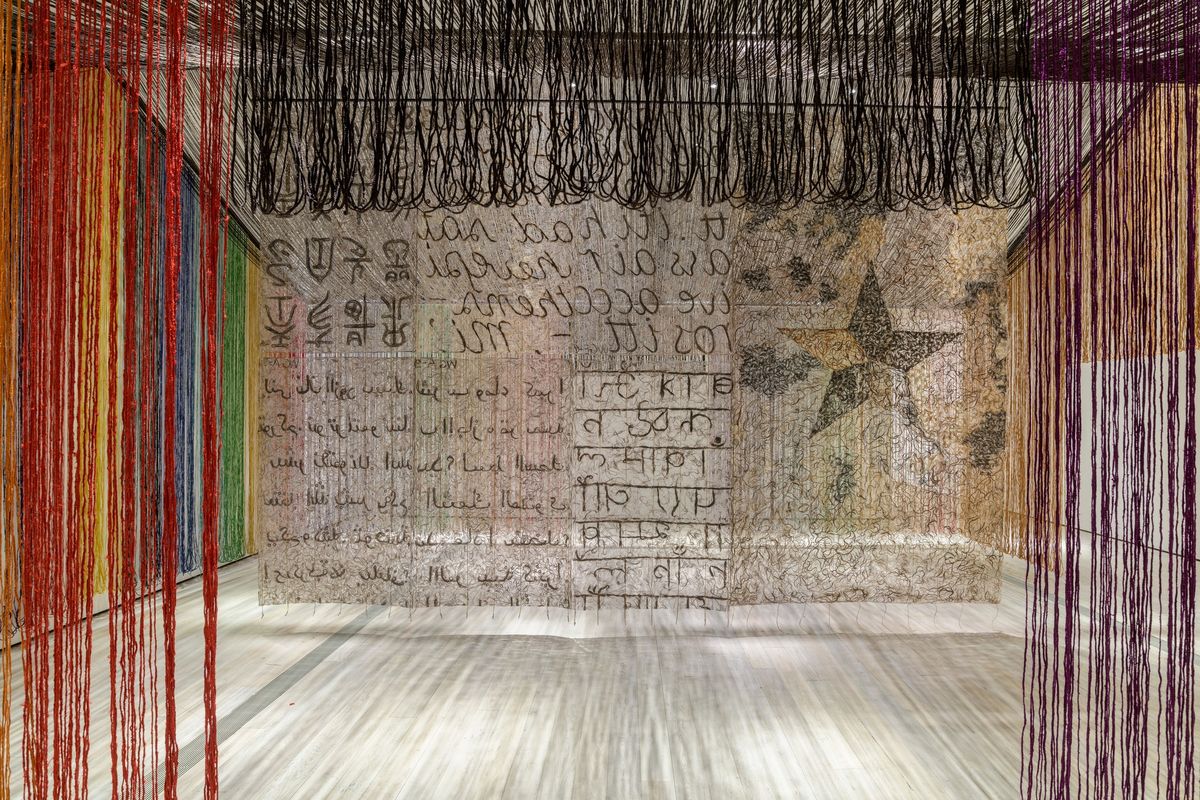 2) The Allure of Matter: Material Art from China
Materials like plastic, wood, hair and gunpowder factor into the premiere of this traveling exhibition. Exhibition organizer Wu Hung, of the University of Chicago's Smart Museum , has categorized the creators at the center of The Allure of Matter as "material artists," and, well, that's a pretty to-the-point description. The 21 featured artists all employ unconventional materials to create their works (each installation includes photo documentation of the piece's construction), like Zhang Huan's use of temple incense ash to form a landscape of field workers or Wang Jin's imperial robes made from PVC. But the use of materials goes beyond aesthetics and engages with China's extreme economic changes, history of art-making and government censorship.
The unconventional material choices lead to some close-up surprises: Gu Wenda's rainbow, tent-like United Nations: American Code is no Insta backdrop, but rather a symbol of international tolerance made entirely of strands and braids of human and synthetic hair, and Xu Bing's floor-covering 1st Class looks just like a massive tiger rug, but is in fact made of half a million loosely positioned cigarettes. You can even smell the tobacco.
When: Now through Jan 5, 2020
Where: LACMA, 5905 Wilshire Blvd, Los Angeles 90036
Tickets: General admission $25; LA County residents $20. Free for residents after 3 pm Monday through Friday.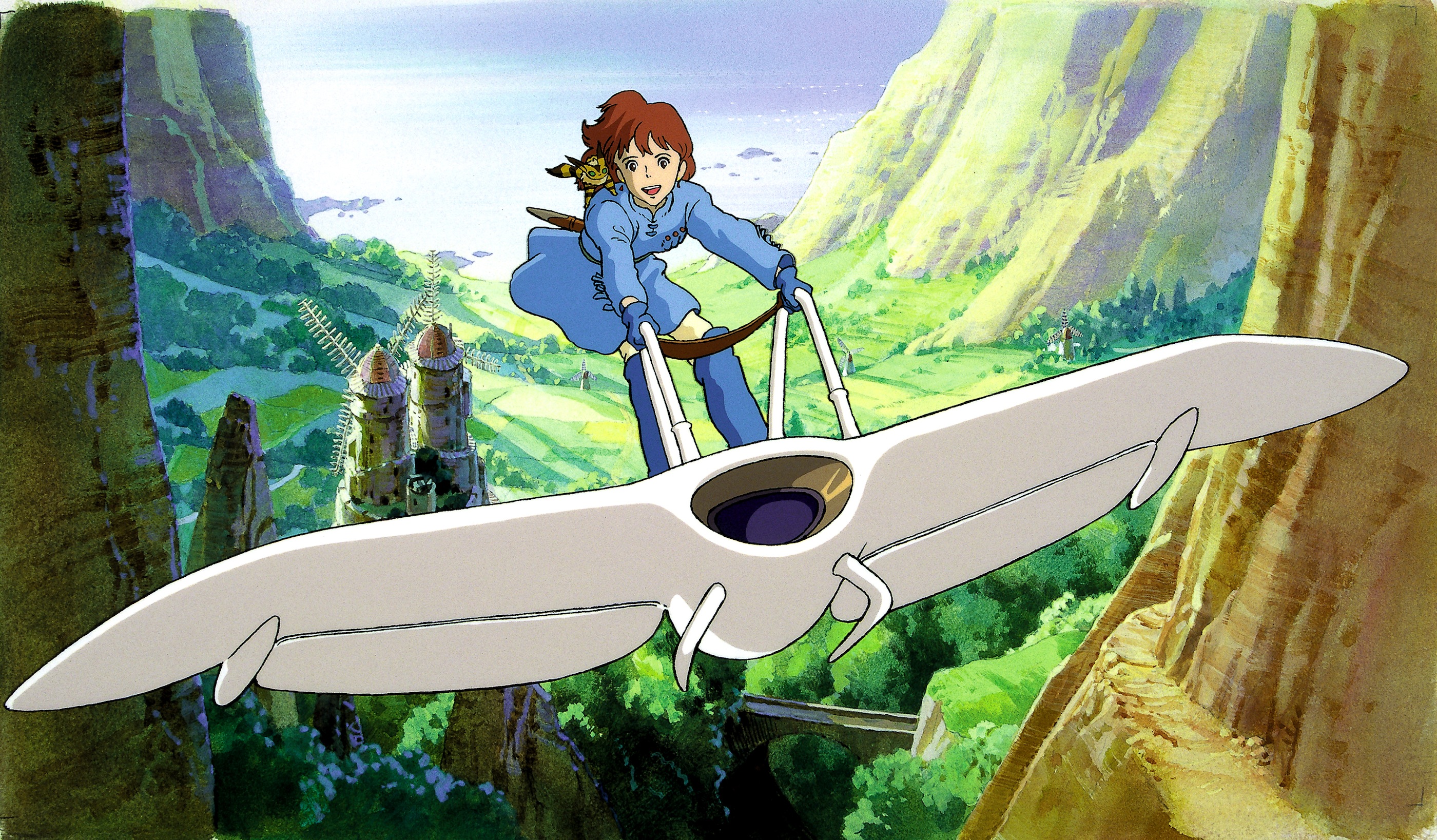 3) Make It Real: Flying Out of Miyazaki Animation
In 1984, Hayao Miyazaki created "Möwe (Mehve)", an imaginary aircraft for the Japanese animated film "Nausicaä of the Valley of the Wind". In 2003, artist Kazuhiko Hachiya, due to his continuous obsession with Mehve, began building a real airplane that utilizes a micro-jet engine. After years of trial and error, his airplane finally had a successful maiden flight in 2013.
In this lecture, Hachiya will talk about his airplane project that was based on the concept of Miyazaki's animation and bringing the airplane to life. His experimental work challenges the notion between animation and reality and making the impossible possible.
You can watch the Nausicaä of the Valley of the Wind trailer here. You can watch the test flight of Hachiya's creation here.
When: Saturday, August 10, 2 pm
Where:  The Japan Foundation, 5700 Wilshire Blvd., #100 Los Angeles 90036
Tickets: Free, however registration is required. You can register here.
4) Preserving The Soul of Los Angeles - an Esotouric Salon
"Once it's gone, it's gone" is the rallying cry of preservationists everywhere, and often the only thing standing in the way of the wrecking ball is a dedicated citizen-activist fighting for a place they love too much to lose without a fight. This salon style gathering at the historic home of journalist, historian and activist Charles Lummis (credited for - among other things - starting The Landmarks Club of Southern California and saving the adobe missions) will bring together a community of preservationists to discuss the past, present and future of battling over Southern California landmarks. 
The special guests for the August 2019 debut salon is preservation activist Steven Luftman, appearing in conversation with Esotouric's Richard Schave. Luftman will share his personal path to loving and saving old buildings, including his successful landmarking of the 1960 Kurt Meyer-designed Lytton Savings and continued threats to the "protected" building from the recently approved Frank Gehry-designed mixed-use complex, his efforts to preserve and designate L.A.'s unique bungalow courts, vernacular apartments and Tom Bergin's Irish pub, and tips for picking the the battles that will feed your soul. Q&A to follows. Plus, Professor Jeremiah Axelrod, Director for the Institute for the Study of Los Angeles (ISLA) at Occidental College, with a status report on the proposal to base ISLA at Lummis House, and poet Suzanne Lummis with some thoughts about her extraordinary grandfather, Charles Fletcher Lummis.

When: Sunday, August 11, 3:30 - 6:30
Where: Lummis House, 200 E Ave 43, Los Angeles 90031
Tickets: $36.50. You can find more details and get tickets here.
5) Made Out of WHAT presents "The Universal Sea"
You don't need to see a plastic straw being pulled out of a turtle's nose to know that plastic pollution is a problem in our world's oceans. So what to do about it? Cities are banning various forms of single-use plastic, but there are many other steps to take that are outlined in the just-released 464-page manual The Universal Sea: Pure or Plastic?!, which catalogs creative solutions to cleaning up our waters. The book is published by the Institute for Art and Innovation, based in Berlin. A book launch party and art exhibition in Chinatown, hosted by celebrated actor and environmentalist Ed Begley, Jr., includes an exhibition of art made out of consumer waste and plastic debris and a VR trash experience made by German film students.
When: Art exhibition, book launch and opening party on Thursday, Aug. 8; exhibition runs through Aug. 17
Where: 936 Mei Ling Way, Los Angeles, CA 90012
Tickets: $125 for opening and book launch party. More information here.