This week, you can: see the blind contour work of Sophie Kipner at the historic Figueroa Hotel; learn about the practices of Anni Albers through disciples o f  her art; pay tribute to the enduring legacy of Notre-Dame; watch the reveal of the newest Porsche exhibition; and discover lost landmarks of Los Angeles.
1) Hotel Figueroa Featured Artist Series: Sophie Kipner
Sophie Kipner grew up in a rock 'n' roll household (her songwriter father wrote the Olivia Newton-John hit "Let's Get Physical") and was always interested in art. But it was only after a detour to study journalism that she started experimenting with 'blind contour' drawings (where you keep you eyes on the subject and draw without looking at the paper or canvas) for friends. This grew into a business and now a series of portraits of rock legends that are on show in the ground lobby of the Hotel Figueroa, now retrofitted but staying true to its roots. The downtown hotel was founded in 1926 by women from the local YWCA, and its current owners have committed to showing the work of female L.A. artists and culture-makers. This summer you can see the work of Sophie Kipner.
When: Now through the end of September
Where: Hotel Figueroa, 939 S Figueroa St, Los Angeles 90015
Tickets: Free. More information here.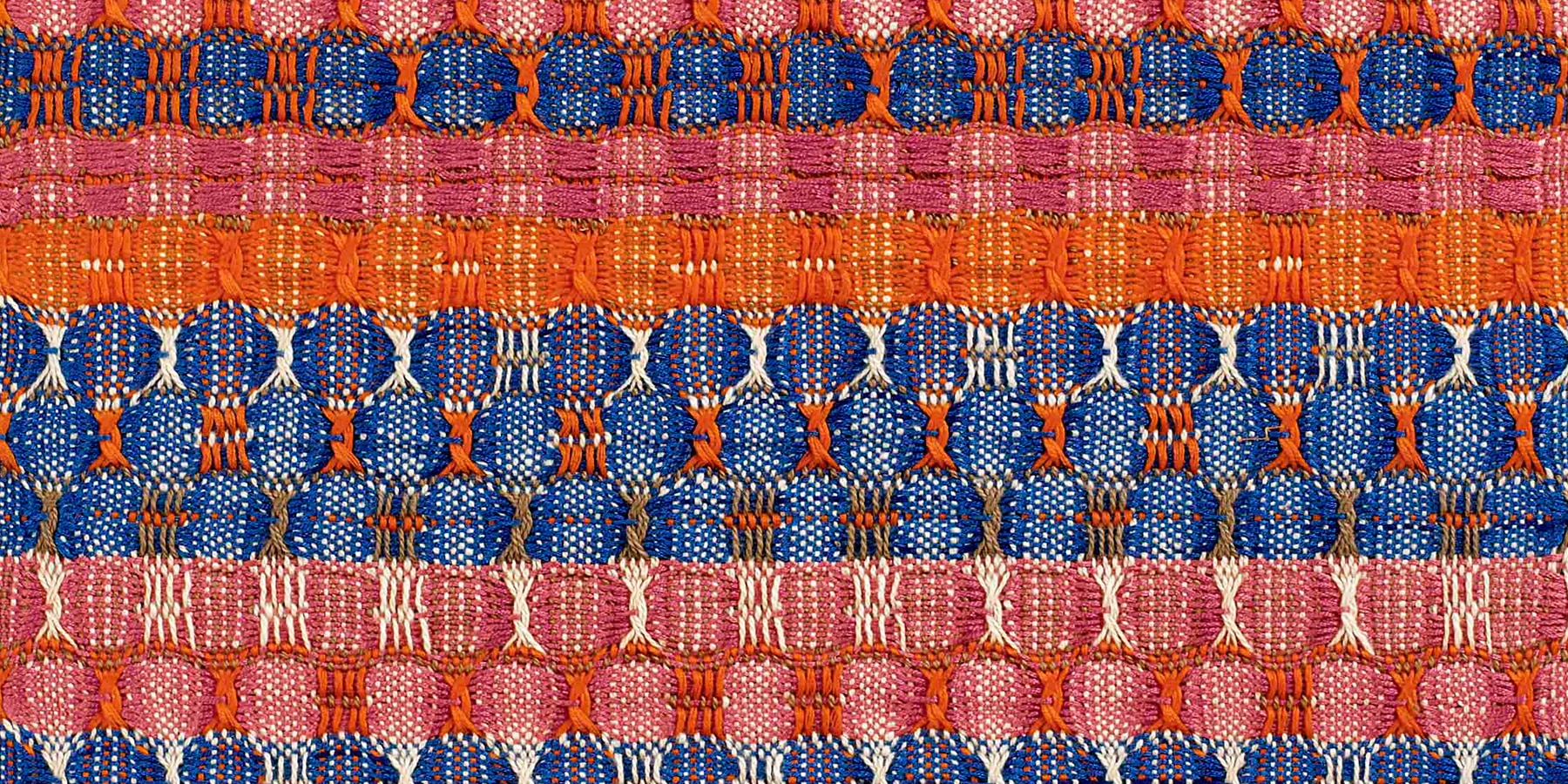 2) Material Meaning: A Living Legacy of Anni Albers
German born American textile artist Anni Albers (1899 - 1994) is credited with blurring the lines between traditional craft and art, and shaping generations of craft artists inspired by her work and teachings.  Material Meaning: A Living Legacy of Anni Albers explores the ongoing legacy of Anni Albers through the work of ten contemporary American artists and designers who are strongly influenced by the legendary weaver's varied design practices. The exhibition celebrates Albers' continued importance in the fields of art, hand-weaving, education, and textile design.
This exhibition coincides with and celebrates the 100th anniversary of the founding of the Bauhaus, where Albers studied and later taught. 
You can read more about the exhibiting artists here.
When: Now through September 21
Where: Craft in America Museum, 8415 W 3rd St, Los Angeles 90048
Tickets: Free. More information here.
3) An Enduring Icon: Notre-Dame Cathedral
For over three-quarters of a millennium, Notre-Dame Cathedral has stood as both beacon and protector, serving as a major religious edifice, a masterpiece of medieval architecture, a repository for important relics and art, a symbol of Paris, an iconic French landmark and one of the most recognizable UNESCO World Heritage sites. On April 15, 2019, a massive fire ravaged the 850-year-old cathedral, destroying the medieval wooden trusses supporting the roof, toppling the famous spire and severely damaging the building. Remarkably, all the historic relics and works of art –including the celebrated rose windows - were saved by the rapid response of emergency workers and Cathedral staff, as well as experts charged with the preservation of the art and architecture.
In recognition of this historic event, the J. Paul Getty Museum will bring together a variety of works of art that showcase the rich cultural legacy of this beloved institution.  The exhibition An Enduring Icon: Notre-Dame Cathedral presents paintings, photographs, engravings, and rare books that commemorate the enduring importance of the Cathedral, which has served as a symbol of Paris for more than eight centuries. Notre-Dame was restored after the French Revolution (thanks to the success of Victor Hugo's famous novel about a hunchback), and it will rise again. You can read more about the history of Notre-Dame here.
When: Opens Tuesday, July 23; exhibition runs through October 20. The Getty Center is open 10 am–5:30 pm; and on Saturday 10 am–9 pm
Where: The Getty Center, 1200 Getty Center Dr, Los Angeles 90049
Tickets: Admission is free. Parking is $20; $15 after 3 pm. For evening events and on Saturdays, parking is $10 after 6 pm.
4) Uncompromised Design Exhibition Reveal
Porsche's mid-engine heritage began with the seminal 356/1 prototype roadster and extends to the present day with dozens of such models - both racing and road going - having punctuated the company's 70 year history.  You can join the Petersen Automotive Museum to celebrate their newest Porsche exhibition, Uncompromised Design, with a panel discussion, light appetizers by Drago, and more! You can read more about Porsche here, and about past Porsche exhibitions at the Petersen here.
When: Opens Thursday, July 25, 3 - 6 pm
Where: Petersen Automotive Museum, 6060 Wilshire Blvd, Los Angeles, CA 90036
Tickets: Included with museum admission $16. You can buy tickets here.
5) Lost LA: Landmarks Lost to History
Although still a young city, Los Angeles has already lost many vintage landmarks and landscapes instrumental in putting the city on the map. Take a trip back in time with author and historian Mary Mallory to learn about famous landmarks and hidden gems that reveal the rich architectural diversity of the City of Angels.
When: Thursday, July 25, 7 - 8 pm
Where: Andres Pico Adobe Park, 10940 Sepulveda Blvd, Mission Hills, CA 91345
Tickets: Free. More information here.