Pledge drive volunteers returned to a new KCRW basement. While it's still some time before we move into our new building (2014 we're out of this sardine tin), it was decided we still needed some design in our hallway. After all, it's all we have — one loooong hallway connecting cramped offices with a few windows that open to concrete walls (we are in a basement). So, you can see how a little design could go a long way in making us feel like we are not actually in a submarine. Gregg Lewis, KCRW's Marketing Director, remembered that we have a large collection of guest photographs taken by friends of the station over the years. It was time to exhibit a few and the long hallway was the perfect place to do it. Here are the results: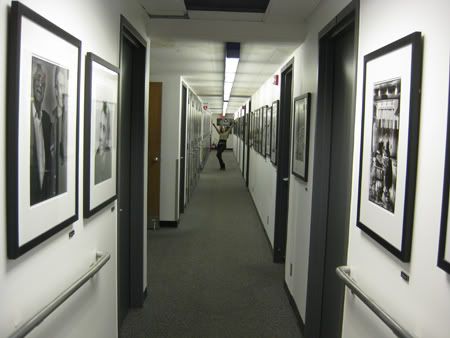 That little human is Rachel Reynolds, our Music Publicist.

Wayne Coyne watches over visiting band equipment.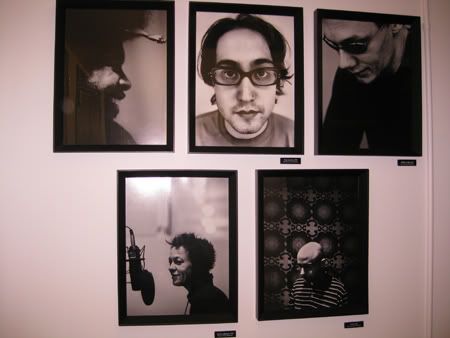 But wait, that's not all. Once that was done, we still needed a little more flair. So along came Blik, the awesome wall graphic (and more) outfit that is also a Fringe Benefits provider. Here's what they added to the hallway (swirliness):

KCRW DJ, Dan Wilcox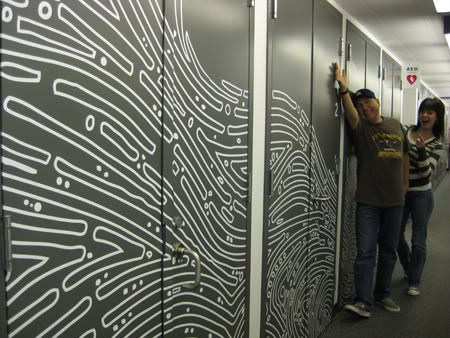 KCRW DJ, Raul Campos and Premium Manager, Beth Topping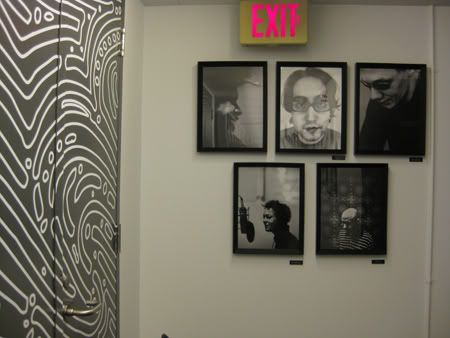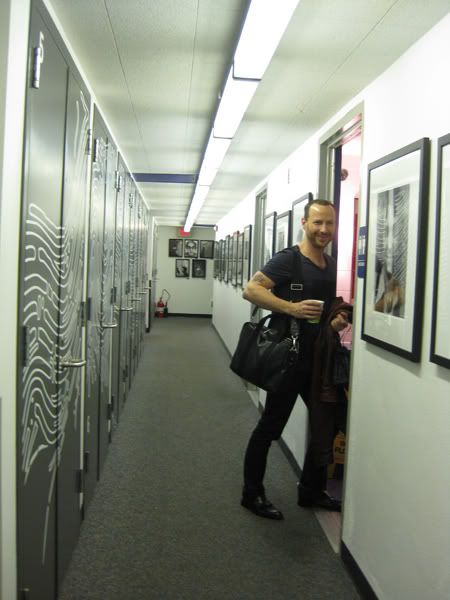 Jason Bentley goes to the restroom like the rest of us.
And once the hallways were done, why stop there? Coming down to the KCRW basement used to be a gloomy experience — were you really headed to a radio station and not some weird, forgotten zombie lair? Thanks to Blik, the outer entrances to the basement are now a more unique, happier experience. Check this out: